Carpet Cleaning Jacksonville FL, House Cleaning Jacksonville FL, Carpet Cleaning Ponte Vedra Beach FL, House Cleaning Ponte Vedra Beach FL, Carpet Cleaning Jacksonville Beach FL, House Cleaning Jacksonville Beach Fl, Carpet Cleaning Orange Park FL, House Cleaning Orange Park FL, Carpet Cleaning Julington Creek FL, House Cleaning Julington Creek FL


Jessie's Featured in First Coast News 2015

Home Cleaning Jacksonville FL Carpet Cleaning

Jessie's

The Best

Cleaning.

Jessie's isn't simply the best cleaning in Jacksonville FL - it's better in every way. More flexibility, without the dreaded contract.

High quality professional grade cleaning supplies and equipment. With cloud-based technology facilitating rapid-response to make scheduling adjustments on the fly.

It's one continuous form where services and software function in perfect unison, generating a highly convenient experience that's better by any measure.

Learn more about our Core Competencies

---

Quality
Cleaning Services.


Cleaning means different things to different people and different organizations. We hold higher standards of cleaning than our competitors in Jacksonville, our reviews and testimonials can attest to that.

Common to all, however, is the need for clean and inviting internal surroundings that provide a healthy and effective living and working environment.


Home Cleaning Jacksonville FL has never been better. With us, you're in good hands.


Our approach is based on 15-year proven processes, methods, and skilled employees. This is how we ensure that the customer receives a detailed, professional, and consistent level of quality in the services delivered.

Learn more about our Systems

Competent

Cleaning Consultants.

Our cleaning consultants are continually highly trained to perform a thorough deep cleaning each time. 15 years and 1,225 clients later, we're still ranked among Jacksonville and Northeast Florida's six best cleaning services!

With more than 15 years as a leader in the Jacksonville home cleaning industry, our Better Business Bureau accredited family business offers individualized cleaning services for your home.

Through our company-owned locations, Jessie's services homes on three counties (Duval, St. Johns, and Clay), including recurring service to a significant number of homes in Jacksonville and Northeast Florida every month.

Learn more about our Consultants

---

The Standard
of Cleaning Excellence.


Jessie has set new standards of cleaning/maintenance excellence within the Jacksonville cleaning industry by offering a variety of efficient, flexible, and adjustable, cleaning solutions. Our superior customer service solutions are focused on each customer's needs and preferences. We offer a customized cleaning/maintenance service experience based on reliability and trust.

With all of our Jacksonville home cleaning services, we offer partial service or whole home service.

Learn more about our Quality

Earning Trust

&

Building

Relationships.

This core value is our client-focused value. It describes our objective to create and maintain ongoing solid relationships with our Jacksonville & Northeast Florida clients. We deliver superior, visible, and measurable value that exceeds what our clients can find elsewhere. We serve as their home cleaning/maintenance providers and offer flexible appointments to fit in their busy schedules. In simplest terms, our "relationship-based" value establishes an expectation of service, trust, and reliability.

Learn more about our Core Values

---

Sustainable Quality. Reviews & Video

Testimonials


to Prove it.


Watch our Jacksonville client video to illustrate what we mean by "relationship-based." This particular client has been with our company since 2004 and we are now in 2015, over 11 years! In her case, we are much more than just a cleaning service, she trusts us 100%. She travels for weeks and does not have to worry about her home cleaning/maintenance services. Earning trust is our objective.

Learn more about our Testimonials

In Jacksonville and Northeast Florida, Jessie offers a wide range of service solutions, from single services, such as home cleaning, carpet cleaning, upholstery cleaning, pressure washing, office cleaning, commercial carpet cleaning, water damage restoration, pressure washing, and painting services, to fully Integrated Property Services (IPS) that combine all of your service and support functions into one single solution.

Learn more about our Services

People Are Our

Greatest Asset.




Nothing Like

Family.

Most of our employees are family, this explains our significantly low turnover rate. Family is irreplaceable. This is one factor that our Jacksonville competitors cannot duplicate. As a professional home cleaning/maintenance services company, our talented employees are the key to developing and sustaining relationships: they invest time with our clients, understand their needs, retain that accumulated client knowledge and pass it forward, and ultimately, our people deliver the work that adds value to our clients' lifestyle.

We are committed to providing our employees with an inclusive environment and meaningful work through which they can make lasting contributions as they develop and grow their careers with us.

Learn more about our People

---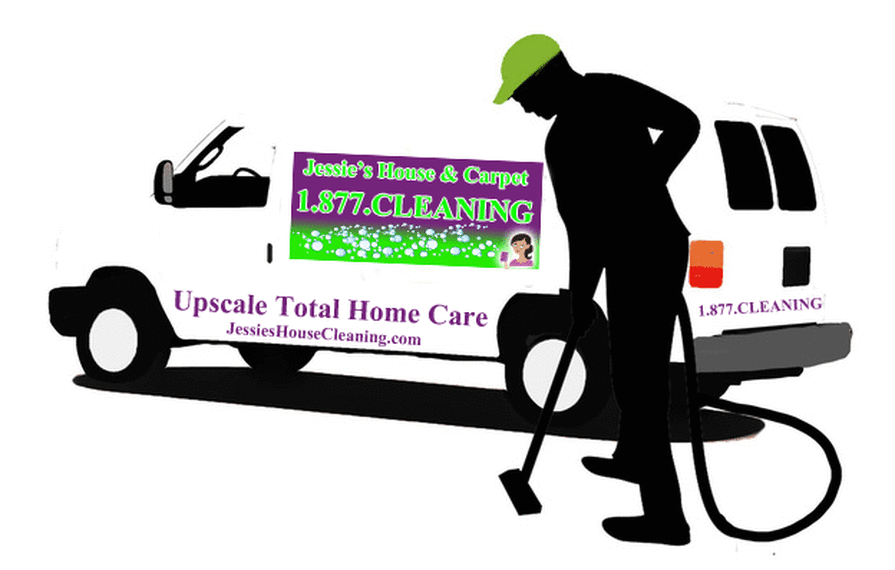 Watch & Listen To What Your Jacksonville & Northeast Florida Neighbors Are Saying!
Ponte Vedra Beach, Sawgrass TPC

Laura M.




Jessie's Client


2011-2015


4 Years With Us!




Jacksonville

Iglesia Nueva Vida




Jessie's Client


2013-2015


2 Years With Us!





Nocatee

Jacksonville
2015


Michael P.




Jessie's Client


May 2015


New Client!




Nocatee
________________________________
For A FREE Quote
Contact Us Today

904.716.0112 OR 1.877.CLEANING
Info@JessiesHouseCleaning.com______
Follow Us
Home Cleaning Jacksonville FL, Home Cleaning Jacksonville, Home Cleaning services Jacksonville FL, Carpet Cleaning Jacksonville Fl, Carpet Cleaning Jacksonville, Carpet Cleaning services Jacksonville Fl, carpet cleaning
HOME | HOUSE | MOVE-OUT | CARPET | UPHOLSTERY | PRESSURE WASHING | PAINTING

REMODELING | FLOOD WATER DAMAGE RESTORATION | MOLD REMEDIATION REMOVAL & RESTORATION


AC AIR DUCT | CUSTOM FLOORING

Serving Jacksonville, Jacksonville Beach, Ponte Vedra Beach, Neptune Beach, Atlantic Beach, Orange Park, Julington Creek, Saint Augustine, Saint Augustine Beach, Palatka, Saint Johns County, Green Cove Springs, Fernandina Beach, Fleming Island, Mandarin, San Marco.
.
Copyright © 2015 Jessie's House & Carpet Cleaning®. All rights reserved. JessiesHouseCleaning.com 1.877.CLEANING
9745 Touchton Road, Jacksonville FL 32246
Created and Maintained by Jessie's Marketing.
Mobile Site Click Here

Click or Call 1-877-CLEANING.COM


(1-877-253-2646)
Jessie's Websites


CLEANING



FLOOR CLEANING



PAINTING



MARKETING



MERCHANDISING


Zip Codes Covered


32003
32004
32033
32034
32043
32065
32068
32073
32079
32099
32131
32145
32201
32202
32203
32204
32205
32206
32207
32208
32209
32210
32211
32212
32214



32216
32217
32218
32219
32220
32221
32222
32223
32224
32225
32226
32227
32228
32229
32231
32232
32233
32234
32235
32236
32237
32238
32239
32240
32241



32244
32246
32250
32254
32256
32257
32258
32259
32245
32246
32247
32254
32255
32260
32266
32277
32080
32081
32082
32084
32086
32091
32092
32095
32097
32656


Home Cleaning Jacksonville FL, Home Cleaning Jacksonville, Home Cleaning services Jacksonville FL, Carpet Cleaning Jacksonville Fl, Carpet Cleaning Jacksonville, Carpet Cleaning services Jacksonville Fl, carpet cleaning, Maid Service Jacksonville fl, Home Cleaning,Home Cleaning Services,Professional House Cleaning,House cleaning,house cleaning services,Home Cleaning jacksonville,Home Cleaning Jacksonville FL,Home Cleaning Services Jacksonville, Home Cleaning Services Jacksonville FL,Professional House